Shopping Small in Portsmouth
One of the first things you will notice about anyone is the way they dress. The clothing people wear defines them, whether they know it or not. You can have a general idea of what someones hobbies and interests are just from the clothes they wear. Someone has a band shirt? They probably listen to that band. Someone has a shirt with a sports team on it? They probably like that team. You can also tell what a person's personality traits are from their clothing; clothing speaks large volumes in our society. Most college students, including myself, find it imperative to be dressed well. Luckily, there are a variety of clothing stores near campus, retail and local, for SSU students to shop at.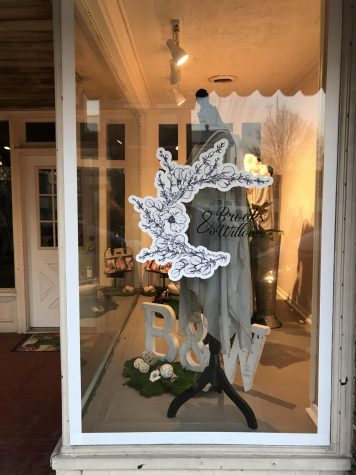 One of the newest clothing stores in the Portsmouth area is Brooks and Willows. It is a clothing store that exclusively sells plus sized women's clothing. Brooks and Willows is owned and operated by Taylor Boldman and is located at 536 2nd Street. She explained she only wanted to sell plus sized clothing because she "wanted to do something different" within the area. There are very few stores in the area devoted to selling exclusively plus sized clothing, a demographic most retail chains ignore. The store itself is quite spacious and is very well decorated. Boldman did a great job of making sure her boutique was presentable. Boldman enjoys running her own clothing store, thoroughly enjoying picking out clothes for her store and sorting through them. She recently went to a trunk show in Chicago to pick out new clothes for the store. Boldman said that picking out clothing is probably her favorite part of running a boutique. Business has been great at the store since it opened last November, according to Boldman. "There are a lot of things that make this boutique different than the other ones in Portsmouth. We have the largest store, a lot of variety, and mainly plus sized clothing." Boldman also said many SSU students shop at the store. SSU students get a 10% discount at the store, so if you wear plus sized clothing or know someone who does, please tell them about Brooks and Willows. It is a very quaint store with an extremely kind owner.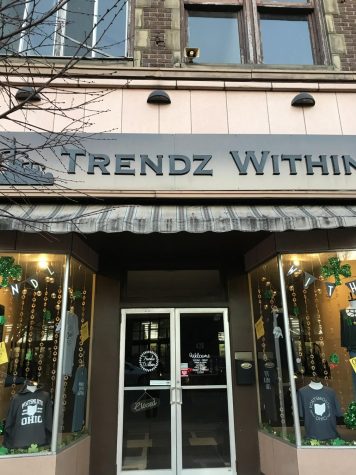 Another local clothing store that students can shop at is Trendz Within. Trendz Within is a clothing store located on 420 Chillicothe Street. The store has been open since 2006, and is owned and operated by Sue Thompson. Trendz Within offers the newest fashion apparel, local t-shirts, accessories, and spirit wear. While they do sell some men's clothing, the majority of their inventory is women's clothing. All of their spirit wear and local apparel is made inside the building. One of the things about this boutique that sticks out from the rest is the affordable pricing. The most expensive item in the entire store is $24.99, and there are several items in the store to choose from. So if you are looking for clothes on a budget, this boutique is definitely the place for you. On top of their already low prices, SSU students get a 10% discount. They are also currently having a clearance sale that gives 60% off on some items. That is a tremendous amount of savings.