Children's Learning Center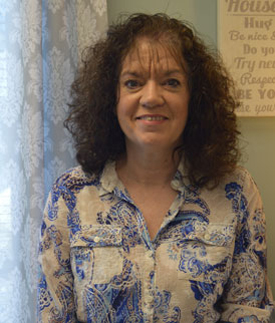 The Children's Learning Center at Shawnee State University tends to "fly under the radar" far too easily. The CLC, for short, is located on 1240 Third Street and is open Monday through Friday, 7:30 AM to 5:30 PM, according to ssuclc.com. The program has also been beneficial for students and faculty at Shawnee State since 1999, according to ssuclc.com. To gain better insight, a teacher at the Learning Center, Cile Partlow, agreed to an interview.
The breakdown of age groups benefitting directly from the Learning Center was explained by Partlow, "The Children's Learning Center serves children from infancy through Kindergarten ready. We have one infant room, one toddler room and two preschool rooms. We are a year-round university lab-school. During the summer, we also offer a program for school age children who have completed K-6th grade."
The Children's Learning Center on campus has been a huge help for faculty and students at Shawnee who are either working or attending classes. Partlow backed up this claim by saying "Our students are a mixture of university staff's children, university students' children as well as children from our community." The convenience of dropping their kids off at the Learning Center, while taking care of their other responsibilities, has been a great benefit to many.
Not only do university members who have children benefit from the Learning Center, students who do not yet have children also find benefits from the program. Students can volunteer as a teaching assistant under someone such as Partlow. She explained this further by saying "The Children's Learning Center employs a highly qualified staff of degreed teachers and university student teaching assistants that are enrolled in full time degree track programs. We help prepare future teachers and pediatric social science and health professionals."
The Children's Learning Center is changing lives every day by teaching and assisting adults with their children. It is not only a benefit of being involved in Shawnee State, but the community also gains from this program on Shawnee's campus.