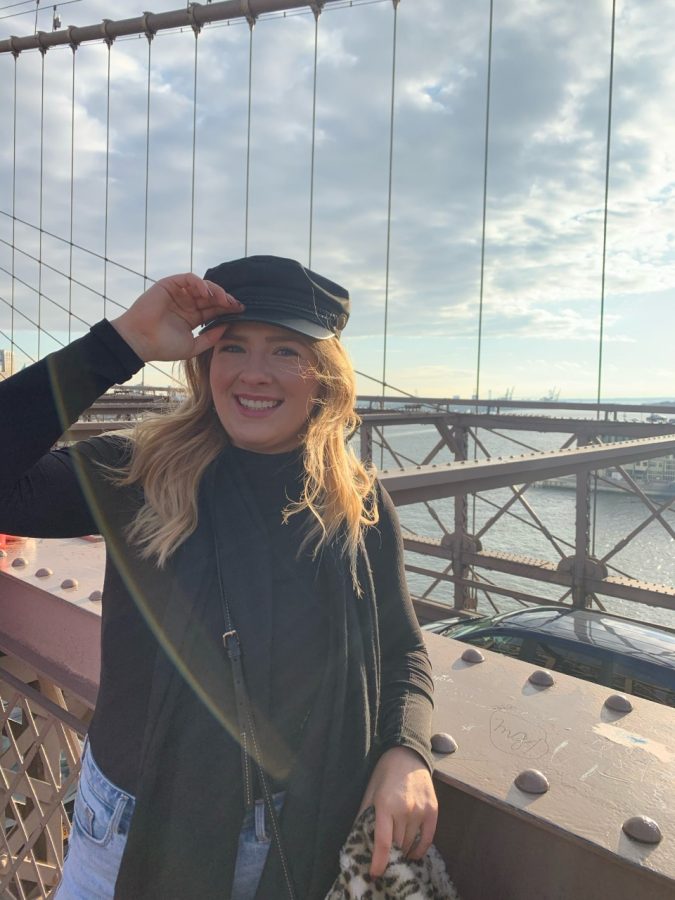 Aubrey Boland is a Junior at Shawnee State University, majoring in English with a Communications Concentration. Boland has always loved to write, but it took her many years to realize that she could turn her passion into a career. Boland wants to inspire others through her writing, and one day she hopes to work for a magazine like Time where she can share her talent for writing.
Aside from writing, Boland enjoys spending time with her family and friends, going to coffee shops, and traveling, with her favorite place to visit being San Francisco where she plans to move to after graduating college. Boland is very interested in social media, more specifically the influence it has on modern culture and she is looking forward to writing an article about that later on in the semester. Along with her interest in social media, she also likes to keep up with the fashion industry and popular culture.
Over the past few years, Boland really developed an interest in blogging and was fortunate enough to be hired as a guest blogger for a Disney travel agency called "Middle of the Magic." Boland enjoys a more expressive and conversational writing style because she "feels as though this type of writing is accessible to almost everyone" and she believes that everyone should be able to read about the things they are interested in without feeling like the language is unattainable.
"I think it's great that Shawnee gives aspiring writers the opportunity to gain experience in the world of writing for publication," said Boland when asked about writing for the Chronicle newspaper. Writing for the newspaper is important to Boland because she says it allows other people to see her work as well as other student's work and helps her to put herself, and her writing, out into the world. She hopes that, through writing for the newspaper, she will be able to improve her skills and become more confident as a writer.
Aubrey Boland, Staff Reporter
Nov 23, 2020

COVID-19 and the Holidays: Here's what you need to know

(Story)

Nov 04, 2020

Are Americans More Stressed Than Ever?

(Story)

Nov 01, 2020

Eating Disorders and College

(Story)

Oct 26, 2020

Social Media: How Does it Affect Us?

(Story)

Oct 19, 2020
Oct 13, 2020

In October We Wear Pink

(Story)

Oct 02, 2020

Trump and Biden Square Off in the First of the 2020 Presidential Debates

(Story)

Sep 27, 2020

The Notorious RBG

(Story)