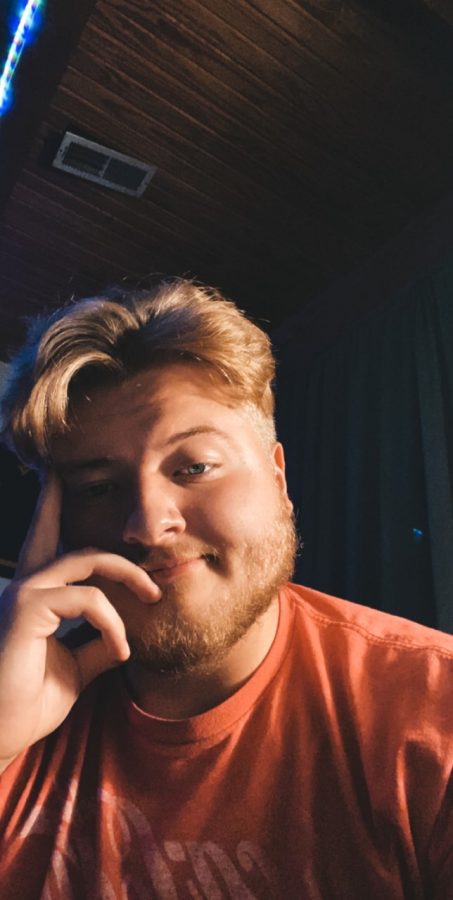 Sports is popular topic for so many people, as such there are many people who cover sporting events in journalism. Even now in the time of the pandemic, there are still plenty of sports events that need covering. Luckily, a student by the name of Colton Fox is working to become one of those very people to cover such events.
Coming from Ashland, Kentucky, Colton loves to play video games as well watching and/or playing sports. He is majoring in Sports Journalism, he chose this major because he has developed a large interest in writing about the things he enjoys, mainly sports. He loves to create stories out of historical moments and try to encapsulate the immensity of a moment into a story.
When speaking about his careers goals, he hopes to start off by working for news papers, then he gradually makes his way up the career ladder. At some point, he hopefully, works for people like ESPN, Fox Sports 1, Bleacher Report, etc. Colton knows that in order to reach his desired career, he needs more experience in writing. He believes that writing for the Shawnee State University Newspaper will give him the proper experience that he will need to pursue the career in journalism. A job like that can help him go down the line and give him an opportunity to expand his portfolio. He believes that writing will open up various doors for him and potentially lead to exciting careers surrounding sports that he loves.
Colton Fox aspires to become a sports journalist so that he can talk about the sports that he loves. He holds passion and determination for this career path. It is very much possible that one day, he will become a famous and well-respected journalist covering the biggest sports events on the planet.
Colton Fox, Staff Reporter