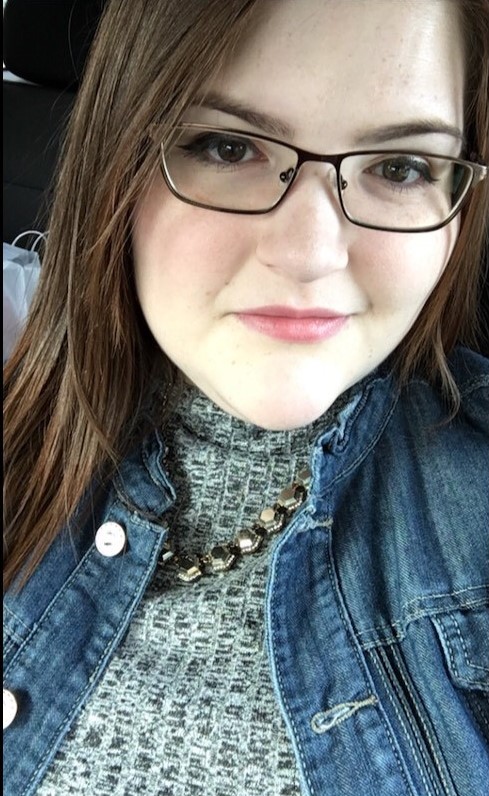 Sarah Huston is a fourth-year student majoring in AYA English and Humanities. After being inspired by her past teachers, Sarah wants to make a positive change in the education system by becoming a teacher herself. Once graduated, she hopes to begin teaching at a public high school in rural Ohio and move on to earn her master's in English. Later, she hopes to possibly earn her Doctorate and become a professor at a university. Sarah also has plans of moving to Korea or China to teach English because she enjoys challenging herself and pushing the boundaries of her comfort zone.
Being a first-generation college student, Sarah knows the value of words and the significance of gaining knowledge, making writing for the
Chronicle
important to her. She recognizes the great importance of media as it allows us to create and maintain our connections with each other and our world. While writing for the
Chronicle
, Sarah hopes to broaden her horizons and gain experience that will be useful for teaching in a classroom. Furthermore, she knows how to break down information for readers and desires to put this to use for the public. Sarah's areas of interest include education, community events, COVID-19, religion, technology, literature, equality and travel.
Outside of her scholarly life, Sarah is from the historic village of Ripley, OH and always imagined becoming a Shawnee Bear due to fond childhood memories of Portsmouth. In her free time, she loves to read, travel, attend concerts, and practice archery. She also loves to tutor children from local areas and participate in community and church events. Sarah is fluent in American Sign Language and can speak some Spanish and Portuguese. All of these attributes can be seen in connection to her areas of interest in writing. Throughout her life, Sarah is motivated by the desire to never be wasteful of the opportunities given to her and writing for the
Chronicle
is one of those opportunities.
Sarah Huston, Staff Reporter
Dec 02, 2020

A New Resource for Students at the Student Success Center

(Story)

Nov 13, 2020

SSU Dental Hygiene Clinic Currently Accepting Patients

(Story)

Nov 02, 2020

Fall Semester to End Remotely and Housing Move-Out Dates Changed

(Story)

Oct 30, 2020

How to Prepare Your Car for Another Ohio Winter

(Story)

Oct 09, 2020

First Ever Virtual Shawnee State Fall Bear Run

(Story)

Oct 05, 2020

SSU Health Clinic Offering COVID-19 Testing

(Story)

Sep 30, 2020

Shawnee State University Showing They Care

(Story)