COVID-19 Vaccine Updates
As vaccines continue to roll out, here's what you need to know.
Since the vaccine's approval in late 2020, hundreds of thousands of vaccines have been administered across the country and the highly anticipated COVID vaccine made its way to Portsmouth, Ohio on December 22, 2020. The race for an effective vaccine to combat the pandemic began in mid-March of 2020 and by the end of the year, the Moderna and Pfizer vaccines were approved for distribution.
In Ohio, there is currently a 3-phase plan in place for the distribution and administering of the vaccines. The first phase, which began in December, includes healthcare workers, the developmentally disabled and those with mental health disorders. The second phase will focus primarily on those 65 and older and other high-risk individuals such as those with severe congenital development conditions. Ohio is currently in the second phase. The third phase outlined by government officials will include eligible K-12 school staff.
A closer look at the vaccines
There are currently two vaccines available that have been approved by the FDA: the Pfizer and Moderna COVID-19 vaccine. Both vaccines use messenger RNA (mRNA), a single stranded RNA molecule that produces instructions to make proteins to prevent or treat a disease. The COVID-19 vaccines do not contain a live virus and cannot cause the disease. Both vaccines have high efficacy rates with Pfizer having an efficacy rate 95% and Moderna having an efficacy rate of 94.1%. The Pfizer and Moderna vaccines require two doses; however, there is a new vaccine on the way by Johnson and Johnson that will only require one dose, but no release date has been confirmed.
What are the possible side effects of the vaccine?
One of the main concerns among individuals has been the possibility of symptoms following a dose of the COVID-19 vaccine. Like with any vaccine, there is a possibility of some mild side effects including:
Fever
Fatigue
Pain or swelling at the injection site
Headache
Chills
Muscle pain
Swollen lymph nodes
Nausea
Joint pain
It's important to remember that these side effects are a result of the body working hard to build up its immunity against the virus and should subside within a few days.
Some individuals have also reported worse symptoms with the second vaccine than with the first, but this was to be expected. Health experts say, while not everyone may experience symptoms, it is common to feel them more after the second dose of the vaccine.
So, what now?
As more and more people continue to receive the vaccines, many are wondering when life will get back to normal. While there has been tremendous progress made in putting an end to the COVID-19 pandemic, there is still a way to go. Individuals should continue to wear masks and follow all social distancing guidelines in order to reduce the spread of the virus.
Shawnees State University continues to work with local health officials to keep the students and staff updated as new information on the vaccine becomes available. SSU is also continuing to take the proper precautions to protect everyone on campus and to reduce the spread of COVID-19.
About the Writer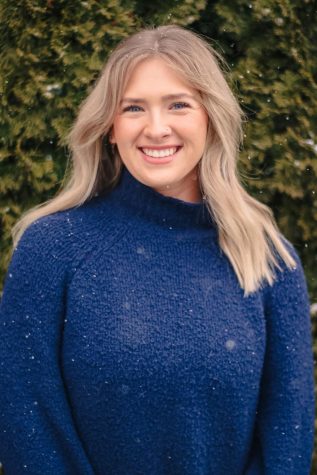 Aubrey Boland, Assistant Editor
Aubrey Boland is beginning her second semester of her Junior year at Shawnee State University where she will graduate in Spring of 2022 with a bachelor's...