New and Exciting Businesses Coming to Portsmouth Spring and Summer 2021
Southern Ohio Axe Throwing, River City Adventure Company, and more are coming to Portsmouth Spring/Summer 2021!
The comeback city, a title that the citizens have proudly given their hometown, has been seeing new businesses pop up all over town. The city of Portsmouth is committed to making Southern Ohio the booming All-American City that it once was.
Portsmouth was once a place where business owners steered clear of due to its less than sparkling reputation. For years, Portsmouth had been sharply declining. Many businesses closed, tourism decreased drastically, and the overall attitude towards Portsmouth had turned negative.
But this all started to change when citizens of Portsmouth decided it was time to take their hometown back. Over the course of the past 10 years, especially within the past several years, Portsmouth has seen an exponential amount of growth. Local businesses and restaurants like Patties and Pints, Ollie's Burgers and BBQ, The Happy Pot Pottery Shop, Earth Candy Farmacy, and many more have opened their doors to the citizens of Portsmouth.
Joining that list of new businesses is Southern Ohio Axe Throwing. Southern Ohio Axe Throwing is the premier axe throwing venue available south of Columbus, Ohio happily serving the Ross County and the Chillicothe areas, and now Scioto County.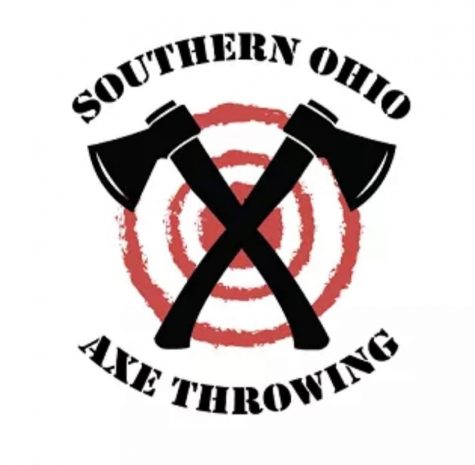 Owners Dave and Heather Dratwa opened their first location in Chillicothe in 2019 after trying axe throwing for themselves and the rest is history.
Historically axe throwing has been an event in lumberjack competitions but it has since become a fun activity for (almost) everyone. Axe throwing is exactly what it sounds like.  It involves a competitor throwing an axe at a target, attempting to hit the bullseye as near as possible.
Axe throwing is great for a night out with friends, a family game night, a fun first date, or just a way to let off some steam. Participants have to be 14 and older, but this is not due to a matter of strength. In fact, axe throwing is all about form, not strength, which is what makes it such an inviting and unique activity.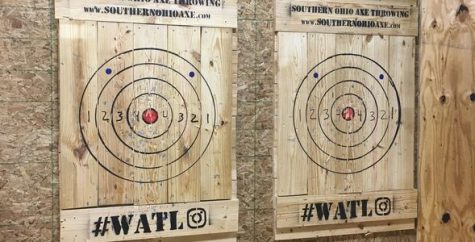 A one and a half-hour experience is $30 per person. Each session will have a total of 12 participants who will get split into two groups (the more the merrier) where they will then learn, practice, and compete in a series of games. At the end of the session, the winner will be dubbed "LumberLord" or "LumberDame" by the "Axeperts."  you book your time and pick out your axe throwing name.
The axe company also offers walk-in open throw sessions, private sessions, and an 8-week league. Once they open, you can book online using their website. If you're looking to release your inner lumberjack and have some fun while doing it, check out Southern Ohio Axe Throwing when they make their debut in Portsmouth.
Along with the new axe throwing facility, an outside adventure center and bike store is also coming to Portsmouth in the near future. River City Adventure Company will be making its big debut in 2021. The company is excited to bring a variety of bicycle brands and models to the community of Portsmouth.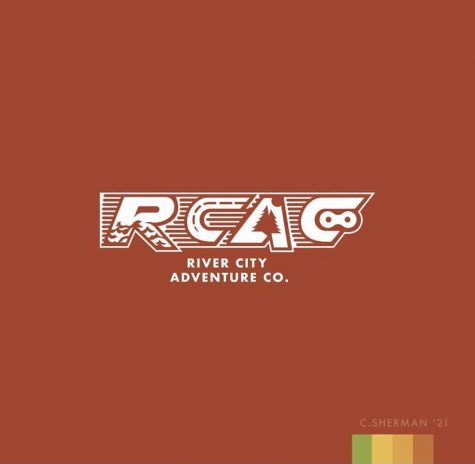 As of March 30, 2021, River City Adventure Company has released that they will be bringing two new brands to Portsmouth: Giant and Cannondale. Giant is the world's leading brand of high-quality bicycles and cycling gear. The brand, which was founded in 1972, combines craftsmanship, technology, and innovative design. Cannondale is the second brand joining the outdoor adventure company. It brings a wide variety of handcrafted bikes ranging from mountain bikes to electric bikes.
Portsmouth is no stranger to the realm of cycling. The well-known Tour of the Scioto River Valley (TOSRV) has been a large part of Portsmouth history for decades.
TOSRV is a two-day bicycle ride tour that begins in Columbus, Ohio, and makes its way down the scenic Scioto River Valley. After departer, the cyclers make their way to Portsmouth where they stay for the night, and then make their way back up to Columbus the next day.
Once the cyclers get to Portsmouth they are met with celebration and dinner; a tradition that has remained strong over the years. The 210-mile bike ride is a staple in Southern Ohio that both the cyclers and citizens of Portsmouth look forward to each and every year.
TOSRV will celebrate its 60th anniversary in 2021. Perfect timing for River City Adventure Company to open its doors. The outdoor adventure company will be a great addition to Portsmouth, bringing yet another innovative activity to the area for citizens to enjoy.
New bike trails have also been in the works for quite some time in Portsmouth. While the progress on these paths is unclear at the moment, citizens of Portsmouth can still look forward to having more opportunities for outdoor activities in the coming months and years.
Southern Ohio Axe Throwing and River City Adventure Company are just a few of the new businesses hitting Portsmouth in the upcoming months. As the town continues to grow and make progress towards becoming the bustling downtown district that it once was, it is important to continue to support the businesses that have been around for so long.
Remember to shop small and give back to your community when you can. Even something as simple as sharing a link or leaving a review can help small, local businesses grow.