SSU School of Education Ambassador Program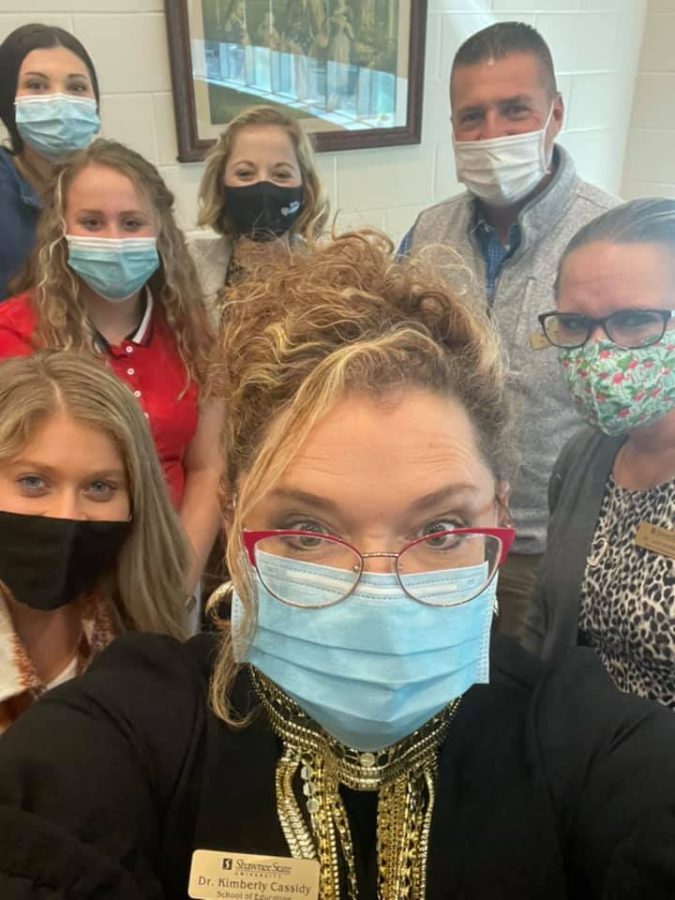 Each school year, the SSU School of Education (SoE) selects SSU students from the SoE to participate in the Ambassador Program. The SoE Ambassador Program provides the opportunity for SoE candidates to gain leadership experience through a compilation of skill-building activities and exercises that support the development of strong, ethical and moral education. SoE Ambassadors are expected to represent the School of Education with pride and an exemplary code of honor. 
Kimberly Cassidy, director of the School of Education graduate program and assistant professor, created the SSU SoE Ambassador Program to give SSU students "leadership opportunities that will build their skills." Cassidy hopes that the program will allow SoE Ambassadors to develop a strong work ethic, a positive temperament and an overall good moral character. 
"I hope that the students who participate in this program learn leadership skills, which includes public speaking, the importance of public service, social etiquette and peer mentoring," said Cassidy. 
Leadership Opportunities 
During the school year, SSU SoE Ambassadors will have many different leadership opportunities including:
Hosting orientations for prospective students in the SoE

Assisting professors and administrative staff with office work 

Participating in a social etiquette event

Assisting underclassmen with orientation, class scheduling and other needs

Representing the SoE across campus and throughout the community

Speaking for peers in decision-making opportunities in the SoE

Engaging in other leadership-building activities as the opportunity arises
What it means to be a SSU SoE Ambassador
Samantha McLaughlin is a junior at SSU majoring in English Humanities. McLaughlin is currently serving as a 2021-2022 SoE Ambassador. 
Because of COVID-19, many SoE students are limited to their time in elementary, middle and high schools. Therefore, McLaughlin is grateful for her chance to be in the classroom as a SoE Ambassador. 
"Serving as an ambassador will aid my future endeavors in the spectacular world of English language arts education by increasing my exposure with young adults," said McLaughlin.
McLaughlin explained that her recent duties have included "one hour long Q&A sessions for interested high school juniors and seniors; open-houses of the School of Ed building; and meetings with current high schoolers interested in starting Future Teachers of America clubs." 
At the events, McLaughlin expressed that the " interaction with the community is 1:1." The SoE Ambassadors and the faculty speak directly with the students and answer any questions that they may have. 
"It truly stuns me how many of them have questions about special education and teaching English abroad programs, two areas with high demand," said McLaughlin. 
McLaughlin believes that her opportunity to be a SoE Ambassador will allow her to give back to SSU. She stated that the education faculty helped her tremendously in making her education plan and her education in general. Serving as a SoE Ambassador gives her the chance to share the knowledge that she was able to learn from the SoE faculty. 
"I practically dance around (professionally, of course) at the opportunity to share how amazing this program is and how lucky Ohio is to have such renowned education faculty that genuinely care about polishing the finest teachers in the state," said McLaughlin. 
If you have any questions about the SSU SoE Ambassador Program, you can contact Kimberly Cassidy at [email protected].