How Colleges in Different States Handle COVID-19
According to the Center for Disease Control and Prevention (CDC), as of Feb. 8, 2022, 2,025,147 cases of COVID-19 were reported in the past seven days. The rate reported per 100,000 population was 604.5.
While colleges across the United States have put policies in place to fight against COVID-19, each college's approach is different. The main goal of each college is to prevent the spread of COVID-19 across students, staff and faculty members.
CDC's Guidance for Institutions of Higher Education
The CDC offers a guidance tool for institutions of higher education (IHEs) to base their COVID-19 policies on. The website states, "This guidance supplements and does not replace any federal, state, tribal, local, or territorial health and safety laws, rules, and regulations with which IHEs must comply."
Key Points of the CDC's Guidance for IHEs:
"IHEs can help increase vaccine uptake among students, faculty, and staff by providing information about COVID-19 vaccination, promoting vaccine trust and confidence, and establishing supportive policies and practices that make getting vaccinated as easy and convenient as possible.
CDC recommends indoor masking in public for everyone in areas of substantial or high transmission.
CDC recommends time for isolation be a minimum of 5 days for everyone and quarantine be a minimum of five full days for those who are not up to date with their COVID-19 vaccines."
Shawnee State University (SSU) Located in Portsmouth, Ohio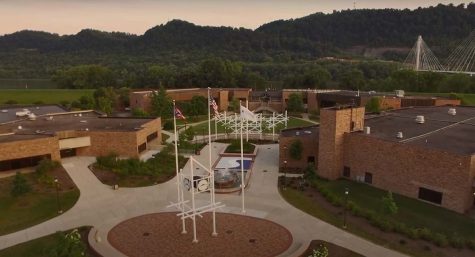 SSU started spring semester classes on Jan. 10, 2022. Based on the data released by SSU weekly, 221 new cases have been reported from the beginning of spring semester classes to Feb. 6, 2022.
Face Coverings: According to SSU's Temporary Addendum to the Student Conduct Code, "face coverings are required throughout campus. Situations where a face covering is not required include: while eating or drinking, in the student's own residence hall room, during physical exertion, manual labor, running or athletic training, outdoors with more than six feet of continuous separation between all people, other physical limitations or conditions that preclude an individual from wearing a mask."
Vaccines: The SSU Health Clinic holds vaccine clinics Monday 2:30-4:30 p.m. and Wednesday 9 a.m. to 4:30 p.m. However, SSU students are able to schedule during any clinic hours. Vaccines are free and available to the public.
Quarantining: According to the SSU Health and Safety Guidelines 2022, SSU has implemented a "hard quarantine" and "soft quarantine" method for students and employees. Hard quarantining consists of staying away from others and staying home. Soft quarantining consists of the students wearing a KN95 mask for 10 days.
The guidelines state, "Individuals who are not up-to-date and attend a course in a non-lecture hall classroom where a person subsequently tests positive are considered exposed and must quarantine unless they were wearing a fitted N-95 mask and goggles during the entire class period in question."
Sheree Hay, student at SSU, believes that SSU's "regulations and guidelines for COVID are reasonable and well maintained."
Hay feels safe on campus and believes that "students follow masking policies pretty well."
In regards to being able to make up class work because of quarantining, Hay stated, "Most of my classes post their lectures online, so they are easy to watch and get the material from, and all of my professors allow plenty of time to make up any missed work."
"I am happy that classes are back in person, I did not like doing all classes online," said Hay.
Marshall University (MU) Located in Huntington, West Virginia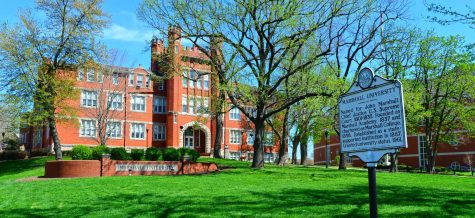 MU's first day of classes was Jan. 10, 2022. From the earliest date listed on the MU COVID-19 Dashboard, Jan. 27, 2022, to Feb. 10, 2022 there have been 148 new cases reported.
Face Coverings: MU students are required to wear masks at all times in public areas inside university buildings, regardless of vaccination status. Masks are not required in private offices or residential hall rooms. If the student is unvaccinated, they must mask outdoors when in crowds or groups. Vaccinated students do not need to wear masks in outdoor settings.
Vaccines: The MU website states, "University health and safety officials have collaborated with the Cabell-Huntington Health Department to make FREE COVID-19 vaccinations and booster doses available to Marshall students and employees through walk-in clinics in Cabell County. No appointments are necessary."
Quarantining: Isolating is required for anyone who tests positive for COVID-19 and unvaccinated students/employees who have been in close contact with someone who has tested positive for COVID-19. According to the website, "Marshall has worked with the Cabell-Huntington Health Department to develop appropriate protocols for case management and contact tracing for cases that occur on our campuses." Students/employees who have been fully vaccinated and show no symptoms are not required to quarantine.
If a student tests positive for COVID-19, "FERPA and HIPAA regulations must work in conjunction. Instructors at Marshall University will be notified of any positive COVID-19 cases in their respective classes; however, instructors are not permitted to share this information with anyone other than Leah Tolliver in Student Wellness and/or Michelle Biggs in Student Affair," states the website.
Kendal Sword, student at MU, describes that MU "is doing their best at keeping their student body and employees safe and preventing the spread of COVID."
"Going to college is a privilege, so I know that if I want to keep striving for my degree and build a career, I must follow the school's guidelines during the pandemic," said Sword.
Sword describes her professors as "flexible." Sword is able to attend Microsoft Team meetings during class or watch recorded lectures if she is quarantined. Some of Sword's professors post lecture slides in advance. "Falling behind on your work is not an option," said Sword.
Eastern Kentucky University (EKU) Located in Richmond, Kentucky

For EKU, spring semester classes started on Jan. 18, 2022. From the date that classes have started until Feb. 6, 2022, there have been 106 COVID-19 cases reported.
Face Coverings: In an email to faculty, EKU President David McFaddin stated, "Individuals in residence halls, dining facilities, and athletic recreation centers should wear a mask anytime in a common area unless they are alone in a space. Activities will continue as planned with precautions such as proper distancing and mask-wearing."
Vaccines: EKU works with health care provider partners and state and local public health agencies to offer free vaccines for students and employees at EKU. Vaccines are available by appointment on Wednesdays and Thursdays.
Quarantining: According to the EKU COVID-19 Dashboard, "Any individual who has tested positive will be quarantined. Anyone believed to be at risk, as determined by official contact tracers, will be contacted and requested to self-quarantine."
A student at EKU, Lillian Kinser, expressed that EKU's COVID-19 guidelines are "reasonable and do a relatively good job at keeping the students safe."
Kinser described that EKU's COVID-19 tracing relies mostly upon students being "honest and cooperative."
EKU still offers online and hybrid courses, and "many professors are good about accommodating students who do not feel safe coming to class," said Kinser.
University of Alabama in Huntsville (UAH) Located in Huntsville, Alabama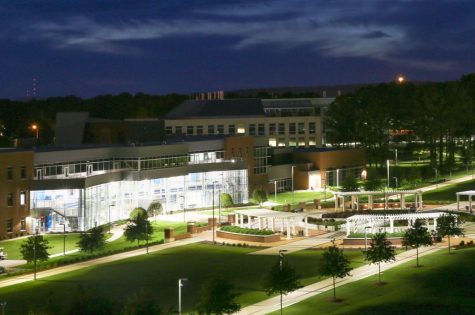 Spring semester classes started for UAH on Jan. 10, 2022. From Jan. 10, 2022 to Feb. 6, 2022, 532 cases have been reported.
Face Coverings: UAH requires face coverings in all indoor settings on campus. Masks are not required while in residence hall rooms, actively eating or drinking, actively engaged in exercise, or alone in offices and private work areas.
Vaccines: Vaccines are available by appointment in Wilson Hall at UAH.
Quarantining: If a student or employee is exposed to someone who tested positive for COVID-19, the UAH website states that the following groups do not need to quarantine:
Students/employees exposed, that fall under one of those categories, should wear a "well-fitting" mask for ten days from the date exposed. People exposed should also get tested five days after contact, unless they have tested positive within the previous 90 days.
Students and employees exposed must quarantine if they fall under one of these categories:
"You are ages 18 or older and completed the primary series of recommended vaccine, but have not received a recommended booster shot when eligible.
You received the single-dose Johnson & Johnson vaccine (completing the primary series) over 2 months ago and have not received a recommended booster shot.
You are not vaccinated or have not completed a primary vaccine series."
Shaylon Moore, a student at UAH, appreciates that UAH requires masks, but she feels that "they could be doing more."
Moore believes that "a hybrid or online version of our courses may be a smart idea for a couple of weeks" due to the rising number of cases on campus.
Moore did not feel that UAH provides the appropriate accommodations for students missing class because of COVID-19. "Only two of my four classes offer recordings, and in one of the classes there is a quiz nearly every day that you cannot make up if you miss. One of my courses is online but the other three are in person and only one has a zoom option," said Moore.