Appalachian Visual Poetry brings local art to the community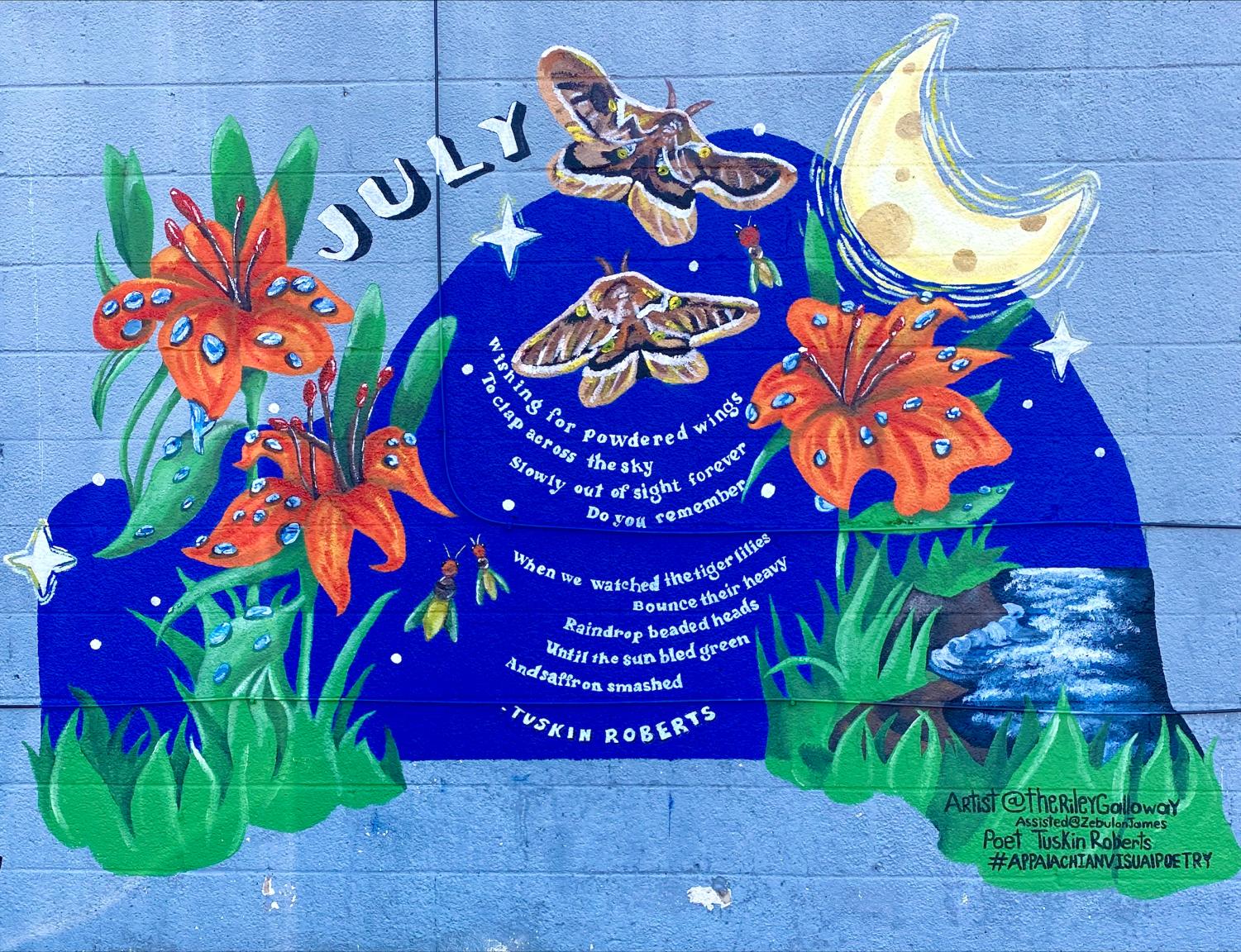 When talking about Portsmouth to someone who isn't from the area, one might bring up distinct characteristics of the small town. Portsmouth is known for all kinds of things, such as being the "Comeback City." It's a Hallmark town, and the Historic Boneyfiddle District is a notable community asset. All of these elements may contribute to the overall image of the town. However, there is one more charming quality that is on the rise: local art.  
Appalachian Visual Poetry is a new enterprise being developed right in Portsmouth by Amanda Lewis, founder and executive director of the Trillium Project. The Trillium Project is an organization that focuses on three things: art, advocacy and Appalachia. Marginalized groups are heavily involved in the organization, and together they created a mindset of being proud of their community by transforming the area into a creative place. 
When Lewis came up with Appalachian Visual Poetry, she knew she wanted to combine things that were important to her, like poetry, visual art and the community. As a former art instructor at Shawnee State University, Lewis was aware of the lack of resources given to talented people in Portsmouth, so she set out to change that. 
"I want to give locals the opportunities to stay and invest in their community," Lewis said. The project drew the attention of eight local artists and eight poets. Based on their portfolios, Lewis paired up participants to collaborate on their art.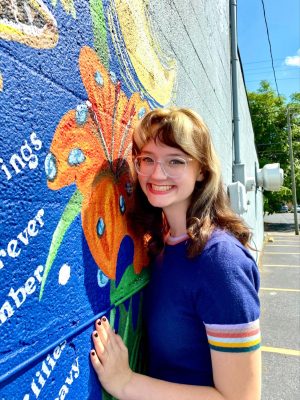 If you are a student at SSU, you may have seen some recent artworks pop up on the side of Party Time Pub (pictured), which are the first set of murals to be installed from Appalachian Visual Poetry. The three artists involved in this installment are Riley Galloway, April Deacon and Sydnee Jordan, and their corresponding poets are Tuskin Roberts, Joseph Pratt and Drew Carter.
Galloway is currently a freshman at SSU and is majoring in art education with hopes of becoming a high school art teacher. She was drawn to Appalachian Visual Poetry because of its organization, purpose and creativity. After meeting everyone involved, Galloway knew she was where she was meant to be. 
"This experience has done a lot for me," she said. "Not just creating the mural, but I made friendships and connections with local artists I've looked up to for a while. I've learned so much about painting techniques and ways I can go about advancing my art career."
In the future, there will be more murals on the sides of the Trinity Business Group and 6th Street Counseling Center buildings in Portsmouth. These murals will feature the local talents of Nick Browning, Kameron Hardin, Chandler Carter, Cici Rhymez, Ronnie Williams, Marcus Stokes, Zach Stimpert, Amanda Page and Amanda Lewis. 
If you would like to become involved in Appalachian Visual Poetry or donate a space to create more art, please contact: [email protected].