Experience Small Business Saturday in Portsmouth
As the holidays are fast approaching, many people across the United States are getting ready to stuff their tummies with turkey, stuffing, yams and pie. People are traveling all over to see their families and loved ones. To catch up on recent life events. To spread love. To spread the holiday spirit. People are also putting on their comfiest pair of shoes to go hunt for the best holiday deals during Black Friday. The deals — and the entertainment of people fighting over the last item on the shelf — are cannot-miss opportunities for anyone trying to save money. However, what if there was a way to save money, avoid the crowds and support a local business all at the same time?
The Saturday after Black Friday, now famously known as Small Business Saturday, is a nationwide event put on by American Express. Small Business Saturday is a way to counteract the economic advantages big businesses have that small businesses cannot compete with. This Saturday, local businesses will have their best deals, products and services available for their loyal customers to buy. 
Small Business Saturday is not just a way for small businesses to have their own "Black Friday," but it also creates awareness in the community. It is a chance for people to experience who the companies are, what they are doing and who they can ideally serve. By getting their names out and advertising what they have to offer, small businesses can grow and become successful. In return, this event creates more revenue and businesses in the community.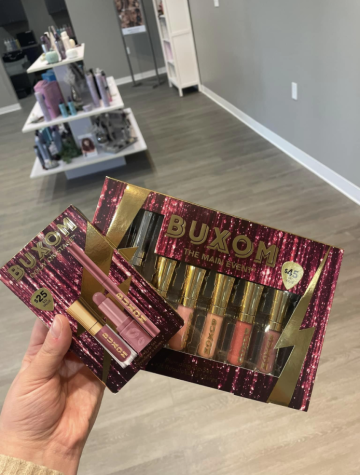 At Amelia Gray, a small business right here in Portsmouth, Small Business Saturday is a huge event. Amelia Gray is a salon and spa that has been open for seven years and is owned by Tarah Bouts. They offer services from facials, massages, manicures and pedicures to different hair services. This year for Small Business Saturday, Amelia Gray is offering 20 percent off all of their retail products. They also have limited holiday gift packages from name brands Pureology, Verb, bareMinerals and Buxom.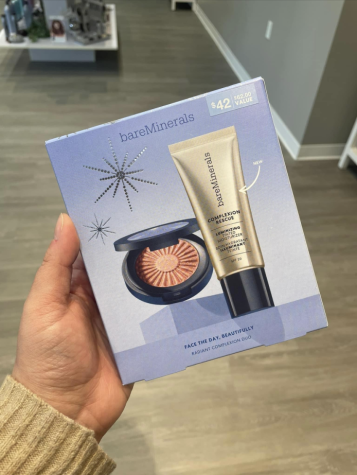 "Small Business Saturday really helps the awareness because it is a nationwide initiative and it is a phrase that everybody is familiar with," Bouts said. "It's a day and it's a focus where everyone is familiar. We had Black Friday and then Cyber Monday started picking up, but where does that leave room for small businesses?"
Small Business Saturday is a chance to give back to the community and support a local company, so this holiday season, think about shopping small before you purchase from a large corporate company. 
Amelia Gray's store hours are Monday through Friday from 9 a.m. to 7 p.m., Saturday from 9 a.m. to 4 p.m. and Sunday from 11 a.m. to 5 p.m. For more information on services and prices at Amelia Gray, visit their website at http://www.ameliagrayskincare.com/.