Student Programming Board: The Fun on Campus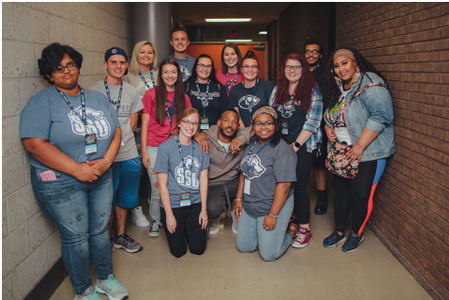 Sometimes it is necessary for students to take a step back from hitting the books and get more involved in the college life. The Student Programming Board (SPB) is an organization in charge of programming educational and entertaining activities for students at Shawnee State University. With the supervision of the Coordinator of Student Life, Diversity and Inclusion, Marlita Cadogan, the SPB members have specific roles in the organization.
"My position is the Weekend Chair, so I plan one event for Friday, Saturday, and Sunday every other weekend," said sophomore Madison Williams. "There is also an Advertising Chair, Special Events Chair, Education and Culture Chair, Thursday Night Chair, and Gaming Chair."
There are certain events that have become a staple of Shawnee State's SPB. These events include bowling, bingo, and even a night at the movies. At Sunset Lanes, students can midnight bowl on the second Thursday of every month for a discounted price. B-I-N-G-O! Head to the Morris University Center Ballroom on the third Thursday of every month to get a chance to win some awesome prizes, such as Kings Island tickets, TVs, iPads, and Shawnee State apparel. On the fourth Friday of every month, SPB hosts $5 movie nights at the Portsmouth Cinema. Students are able to choose from a list of recently released movies, then receive a bag of popcorn and a drink.
SPB is currently gearing up for the biggest events on campus: Homecoming and Family Weekend. "This year my main focus is school spirit," said Chair of Special Events, sophomore Eli Cole. "One complaint I always hear from students is that campus just doesn't have much school pride, and I hope to change that," said Cole. A list of SPB sponsored events will be posted in the next few weeks. In the meantime, students can go to SSUHomecoming.com to see a day-by-day schedule of events.
"SPB has a significant impact on students as the committee encourages student engagement and plans programs to make college life memorable." said Williams. Being a member of SPB gives a student leadership skills and the gift of giving back to the student body. In return, students are able to get more involved on campus with their peers.
For more information about the Student Programming Board and how to become a general board member, contact Marlita Cadogan at [email protected]