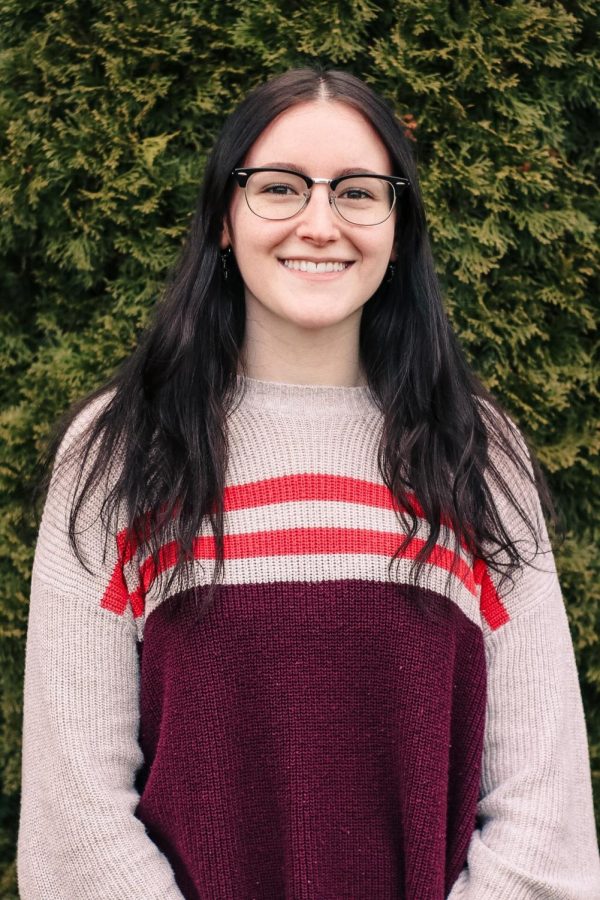 Jerilyn Garrett is a junior in her second year at Shawnee State University, majoring in English/Humanities with a concentration in Communications. After working with various forms of media like writing and photography throughout high school, she knew this was the area for her to study because of her enjoyment in the creation and spreading of ideas. Once graduated, Jerilyn plans to pursue a career in the media or publishing field, taking an interest in media management.
While writing for the
Chronicle
, Jerilyn hopes to improve upon her writing and learn more about the hidden world around her. This opportunity will allow her to not only gain experience related to her major, but also become a more confident writer. As Jerilyn loves to create, she hopes to utilize that love and transform it into a tool to help inform others about important events and concerns that affect many locally and nationally. Her areas of interest are specifically campus and community issues or events, but she is open to other areas as well. Furthermore, Jerilyn plans to expand upon her writing from last semester and create more in-depth articles. Ultimately, she hopes that writing for the paper will expose her to new and different perspectives and increase her sense of awareness, while providing that to readers of the
Chronicle
as well.
Outside of her scholarly life, Jerilyn is from the small town of Peebles, Ohio and has known of Shawnee State University since she was young as she attended the Children's Learning Center for preschool. She believes that her education has come full circle as she will have both begun and completed her education through SSU. In her free time, Jerilyn enjoys reading, practicing photography, and being with her friends, family, and dogs. She is motivated to make every day great and she is excited and grateful for the opportunity to continue using her love of writing as a creative outlet while working for the
Chronicle
.
Jerilyn Garrett, Staff Reporter
Nov 30, 2020

Light Therapy for the Winter Blues

(Story)

Nov 19, 2020

2020 Winterfest Canceled due to COVID-19 Concerns

(Story)

Nov 11, 2020

Remembering Alex Trebek: Not Just a Host

(Story)

Nov 03, 2020

Unique Courses Offered in Spring 2021

(Story)

Oct 24, 2020

New Monument Honoring Servicewomen Unveiled

(Story)

Oct 15, 2020

Looking Local: National Adopt a Shelter Dog Month

(Story)

Oct 11, 2020

Finding Support Through Family Connect

(Story)

Oct 09, 2020

Halloween Brings a Treat: Rare Blue Moon

(Story/Media)

Oct 01, 2020

Trick-or-Treating Amid the Pandemic

(Story/Media)