The Notorious RBG
On Sept. 18, 2020, Ruth Bader Ginsburg passed away at the age of 87 after having served 27 years for the nation's highest court as Supreme Court Justice of the United States. Ruth Bader Ginsburg, or "RBG" as many endearingly referred to her, was a known feminist and advocate for equal rights. As the nation mourns the loss of a true American icon, her legacy will be one that lives on for generations to come. She will be the first woman to lie in state at the Capitol.
According to a statement from the court, Ginsburg passed away after a long battle with metastatic pancreatic cancer in her Washington D.C. home, surrounded by loved ones. On Wednesday, Sept. 23, after a private ceremony for friends and family, her casket, draped with the American flag and surrounded by her favorite flowers, lied in repose outside of the Supreme Court where thousands of mourners, including President Trump, former president, Bill Clinton, and first lady, Hillary Clinton, gathered at the Lincoln catafalque to pay their respects to the Supreme Court Justice.
Ginsburg, who was appointed by Bill Clinton and sworn in on Aug. 10, 1993, was only the second female justice in U.S. history following Justice Sandra Day O'Connor. Through her championship of women's rights, or "the constitutional principle of the equal citizenship stature of men and women" – she refused to use the term "women's rights" – Ginsburg has been a continuous symbol of hope and empowerment for all women across the United States.
"Women belong in all places where decisions are being made. It shouldn't be that women are the exception" – Ruth Bader Ginsburg.
Ginsburg's death comes at a time of political restlessness in America and her death has sparked even more conversations about the current presidential campaigns and the upcoming 2020 presidential election in November. In a conversation with her granddaughter Clara Spera, Ginsburg said, "my most fervent wish is that I will not be replaced until a new president is installed."  As the Supreme Court lays vacant,  there has been speculation that a new Supreme Court Justice will be placed before President Trump's term is over.
Leave a Comment
About the Writer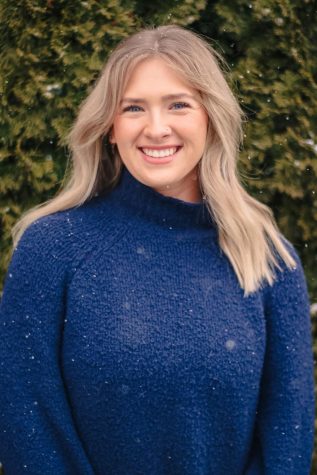 Aubrey Boland, Assistant Editor
Aubrey Boland is in her senior at Shawnee State University where she will graduate in Spring of 2022 with a bachelor's degree in English with a Communications...