Bears Mean Business Club
Let's get down to Bears business. While Shawnee State has many of clubs and extracurriculars to offer, the campus can now officially welcome its newest club! Business majors can say hello to the Bears Mean Business Club! The following information has been received from Cassidy Starnes and Jacob Gill through the Bears Mean Business Club information document. 
Who is a part of the Bears Mean Business Club?
The Bears Mean Business Club was founded by Cassidy Starnes. Starnes in the current President of the Bears Mean Business Club and is a Marketing major here at Shawnee State. This club is made up of six different officers, including Vice President Jacob Gill, Treasurer Tiffany Kiwabonga, Secretary Cassidy Collins, Communications Chair Ian Polcyn, Programming Chair Taylor Jo Young, and Club Advisor Amber Montavon. All officers involved are majoring in different areas of business. 
Why was the Bears Mean Business Club started?
Starnes wanted to start this club after she talked with president Bauer during her interview when applying for the for Shawnee State University Board of Trustees student position. Starnes felt like there was an imbalance for students in certain majors when it came to finding clubs they could belong to. Those majors needed a sense of community within their field of study or a resource to help them with their studies. The hope for this club is to solve a lot of these problems for not only business majors, but for any student. Students who would like to build their professional skills, get more involved on campus and receive tutoring in classes within the core business classes and any related classes in the different majors of business. 
Where can I sign up?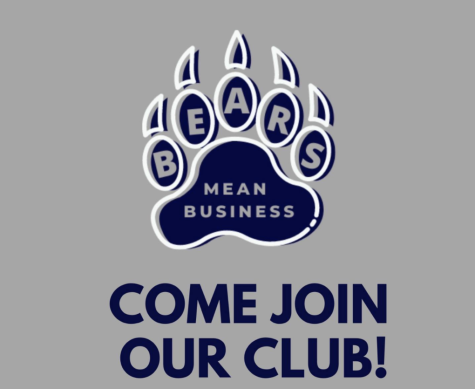 The Bears Mean Business club has a Discord server that all new members can join in order to stay in contact with other members and keep updated with any information that involved the club. The club will tentatively meet every other Monday at 7 p.m. The meeting location and how often the club meets will be discussed and reevaluated if needed. 
Business majors, this IS for you! Get out there and get connected. For any other questions about the Bears Mean Business club students can email President Starnes at [email protected] or Vice President Gill at [email protected]