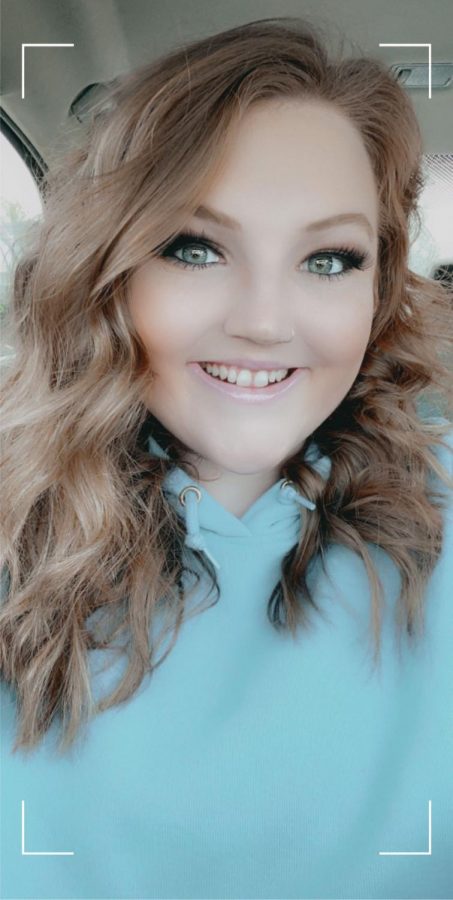 Kayla Wagoner is currently studying to receive a bachelor's degree in Health Science and a minor in communications, social work, and psychology, and yet she still manages to find time in her busy schedule to write. Depending on what she chooses to do as her career, her writing may be a vital asset to her in her future ambitions.
Ms. Wagoner seems to be a storyteller by trade. She loves writing about the events in her life that have changed her and forced her to grow as a person. She's gone through a lot in the last few years, and she enjoys writing about those experiences. Her writing started when she started in a journal to document her everyday thoughts and feelings. Listening to music while writing about her feelings is one of Kayla's favorite things. The writing that she is the proudest of is a psychology paper she wrote about her experience with anxiety and depression, which she states helped her to open up with her emotions.
Although Kayla doesn't plan on reporting after she graduates, the skills she learns in the class will certainly help her with journaling in the future. Kayla doesn't label herself as much of a reader, but she does thoroughly enjoy the written works of Edgar Allen Poe, as well as similar dramas and thrillers. The writing that she most dislikes is writing that involves meeting a specific page requirement.
When asked why she chose to study at Shawnee State University, Kayla responded that she wanted to stay close to home, and Shawnee certainly met that requirement by being around forty-five minutes from her hometown of Manchester, Ohio. She also knew she wanted to go to a small school, which made Shawnee the perfect choice for her.
Kayla Wagoner, Staff Reporter
Oct 06, 2020

2020 Walmart Renovations

(Story)