Delta Phi Epsilon Prepares for Annual 65 Roses Gala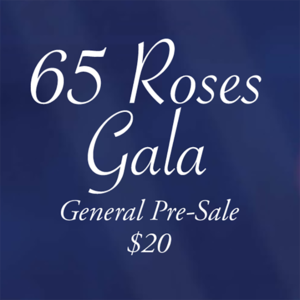 Delta Phi Epsilon sorority is preparing for their fifth annual 65 Roses Gala in order to raise money for the Cystic Fibrosis Foundation.  The gala will be held on Saturday, Nov. 2 at Shawnee State University in the Morris University Center ballroom (room 230).  Pre-sale tickets are $20 for general admission and $15 for students.  Tickets may also be purchased at the door for $25.  The gala will consist of a silent auction, a dinner, and three guest speakers. Delta Phi Epsilon has raised and donated over $10,000 to the CF foundation.
"I always enjoy hearing the guest speakers tell their stories about their connections to the disease.  I find it very inspiring as to how they go through their lives with an incurable disease," said Delta Phi Epsilon member Kaylee Smith when asked what she looks forward to the most at the annual gala.
The Cystic Fibrosis Foundation is a charity that works toward finding a cure for Cystic Fibrosis.  CF is a genetic disease that causes persistent lung infections and limits the ability to breathe over time.  People with CF have inherited two copies of the defective CF gene, one from each parent.  People with only one copy of the defective gene are carriers of CF, but they do not have the disease.  Cystic fibrosis is a complex disease and the types and severity of symptoms can differ widely from person to person.  Many different factors, such as age of diagnosis, can affect an individual's health and the course of the disease.