Senior Baseball Player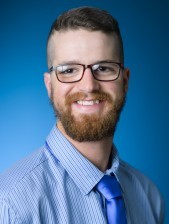 Hang on for a minute...we're trying to find some more stories you might like.
Name: Ben Sellers
Year: 5th Year Senior
Hometown: Evansville, Indiana
Position: 1st/LF
Ben Sellers is a senior from Evansville, Indiana. He is majoring in Psychology. On the sandlot, he is a 5th year senior. His primary position for the men's baseball team  on the field is first base, while also playing left field. Ben transferred into Shawnee State last fall from Western Illinois University. Last season, Ben played a critical part for the team when it came to the conference and playing every weekend. He would start a series at first base or the outfield, pitch game two, then in the final game head back to the field.
When asked about the new players brought into the new season, Sellers responded, "We have a lot of good, new talent this year. They have good attitudes and want to get better every day and I am excited to see what they can do for us in the spring." Ben mentioned the team brought in 60 players to start the fall season, all with great potential. Good luck to Ben and the rest of the Shawnee State Men's baseball team!