Portsmouth Raceway Park
Portsmouth Raceway Park is a dirt track located in West Portsmouth, Ohio, about seven minutes from Shawnee State University.
This year, Portsmouth Raceway Park kicked off its campaign on May 30 with Salute the Troops Night presented by Vallery Ford in Waverly, Ohio. According to the park's website, "Veterans, active military, and first responders were provided free general admission for the Memorial Day Weekend event." The event featured Late Models, Modifieds, Limited Late Models and Sport Mods. 
History
The Portsmouth Raceway Park's website explains that Portsmouth Raceway Park was once a camping ground for the Shawnee Tribe as well as other Native American tribes. As time went on, the area was converted into farmland.
In the much later 1970's, Boone Coleman farmed this same land and raised corn there. In 1990, Coleman started to tear up the land with trucks, graders and bulldozers. When asked why he was tearing up the land, he described that his son had no place to practice in his race car.
In the late fall of 1990, Portsmouth Raceway Park opened and two races were held that year.
After the first races, the facility increased seating, improved the grounds and made it their goal to have "one of the nicest dirt racing facilities in the area."
In 1999, the track was enlarged, and a lot of work was done to the track in the following year. 
41st Annual Dirt Track World Championship
In the latest event, Portsmouth Raceway Park wrapped up the 41st Annual Dirt Track World Championship on Oct. 16. This was the tenth year that Portsmouth Raceway Park has held the event. The usual three-day event was hosted on Oct. 14 and Oct. 16. The events on Oct. 15 were moved to Oct. 16 due to rain. 
Event Classes:
Oct. 14
Modifieds
Oct. 16
Dirt Super Late Models: Lucas Oil Late Model Dirt Series
Modifieds, Limited Late Models and Legends
Ricky Thornton Jr. won the 41st Annual General Dirt Track World Championship and received the 2021 Lucas Oil Rookie of the Year.
According to the Dirt Track World Championship website, "Ricky Thornton Jr. topped off his first full-year running with the Lucas Oil Late Model Dirt Series as he snuck by race leader Brandon Overton on a lap 83 restart."
In the final laps, he was able to secure a 2.145 second advantage over Overton to qualify Thornton for the $100,000 victory. 
Chris Wilson, from Louisa, Kentucky, was the feature winner in the Modified Division. Wilson explained that he is no stranger to the Dirt Track World Championship. He has been attending the event for close to 30 years.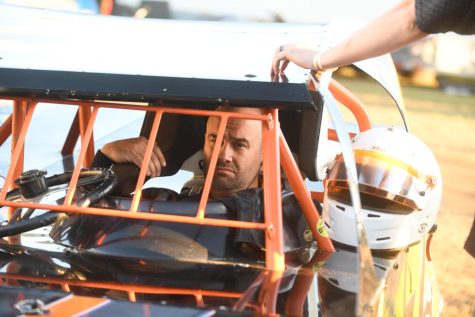 "As a kid, my dad would take me to watch, and as an adult, I've competed probably a dozen times or more," said Wilson. 
During most of Wilson's racing career, he has been in a Late Model, but "due to rising costs and a really bad wreck," Wilson made the decision to switch to Open Wheel Modifieds about five years ago. 
Wilson winning the Modified Division was his first Dirt Track World Championship victory. "This is my first World Championship win and the biggest win of my career," said Wilson. Wilson won $5,000 for his victory "after besting 90 cars for the top prize." 
Regarding the facility, Wilson said, "The Coleman family, track promoter Donna Rayburn, and race promoter Carl Short did an excellent job of getting the race in after so much rain and bad weather."
Other feature winners can be found here.
Weekly Events
Portsmouth Raceway Park's Facebook page states that the Portsmouth Raceway Park is a "3/8 mile banked dirt track racing weekly on Saturday nights featuring Late Models, Modifieds, Limited Late Models & Sport Mods." There is "seating for over 5,000 spectators with additional seating of 300 in the pit area."
Regular Saturday Night Racing Schedule, Unless Otherwise Noted:
4 p.m. Gates Open
6 p.m. Drivers Meeting 
6:30 p.m. Hot Laps
7:30 p.m. Racing 
To learn more about Portsmouth Raceway Park and stay up to date on events, you can visit their website and follow their social media pages. 
Facebook: Portsmouth Raceway Park
Twitter: @PRPDirt
Instagram: @portsmouthracewaypark